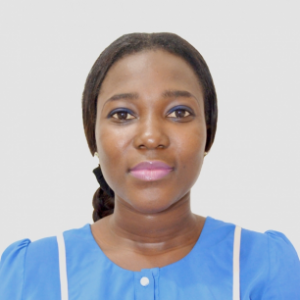 Full Name
Temitayo Akinwale
I am a creative problem solver, goal-driven individual with fantastic multi-tasking skill. I have got about four years experience in customer care executive, with MTN Nigeria and previously worked as a team lead over a thirty-member team at MTN ISON BPO, Abeokuta. My major role has been, among many others, providing resolutions to customers' issues as regard service satisfaction. Working with you would enable me to bring to bear my wealth of experience to boost the customers' positive perception of the company in terms of business relationship.
Career Status
I am not very active now, but would like to start a business or get involved in something
Business Goals
A new job position

New business opportunities
Additional business goal information
I'm interested in starting a farming business involving biogas production and a farm that can run itself. From animal feeds production to dung recycling, and then biogas production.
Sector Of Interest
Agriculture

Farming

Agro-processing

Construction & related services

Renewable energy

Waste & recycling

I don't run a business/unemployed
Skills and Certifications
Communication, Computer skills, interpersonal skill, leadership skill
Job History
Teamlead Customer service, Ison Bpo (, ) | 01 2016 - 12 2016
Education
B.SC Environmental Biology, Adekunle Ajasin University Akungba Ondo state (Nigeria, Ondo) | 01 2003 - 12 2007
What others had to say about Temitayo Akinwale
Greetings, My name is rose,I would like to tell You or give you a proposal if you are interested then we shall proceed am not always online here ok,but first please try to contact me soon at my private email address you look at my email well before you send it ok here is my email (r o s e. r a y 3 4 AT y a hoo. co .u k) I shall tell You more when i receive Your mail as am not always online here, Thanks and remain blessed, Miss rose,