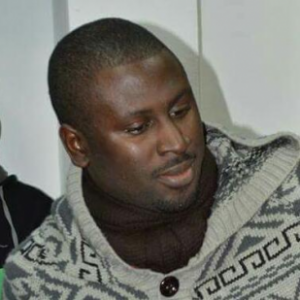 Full Name
Victor Oludara
Victor Oludara Abidoye is an Architect by training and a passionate entrepreneur with focus on sustainable development in all sectors of human endeavour, he is the founder of Vickolu Universal Concept Limited, he has recently ventured into politics, as a technotician and the leader of a political party in his state of origin, also as an advocate for good governance in Africa, as a young man he's also an advocate for youth inclusion and active participation in politics an governance for sustainable development in the African Region.
Career Status
I am a business owner or a director of a business
Business Goals
The purchase of new equipment

New contacts

Advice and consulting services

New business opportunities

New sales and prospects – revenues

New business partners – supplying partners

New business partners – wholesale buyers

The purchase/hire of new services

A new job position

We're hiring
Additional business goal information
1. Vickolu Universal Concepts Limited (VUC LTD). A company duly registered under the laws of the Federal Republic of Nigeria, with the corporate affairs commissions, with registration number RC 1210186. A company with qualified partners and professionals in the industry, with strength in Media(Audio & Visual)production, Advertisement, Events management, ICT, real estate/property development, Architecture, Engineering commerce, project planning, Public & private Project financing, Management consultancy services, mining operations, Oil & Gas exploration, Engineering construction, Agriculture, ecological/environmental control and management, Tourism hospitality services and its management, with vast experience covering our local environment and overseas. Our team is made up of dynamic, competent and experienced professionals and organizations as partners in various disciplines with international repute, contributing their individual skills born out of experience and know-how, for global acceptability of our company and her projects. 2. The company has attracted individual professional talents within and outside the country, having significant years of experience in every facet of construction, architecture and planning, engineering commerce, project/corporate financing, environmental planning and control, civil engineering, land surveying, landscape architecture, project management, geo- informatics(GIS specialists), Oil and Gas exploration, Business managers, marketers, event planning and Education but to mention a few, in which our professional services are offered, which we believe will be beneficial to your organization.
Sector Of Interest
Agriculture

Farming

Packaging

Agro-processing

Construction & related services

Consulting

E-commerce

Events & service

Fashion

Finance services & financial technology (fintech)

FMCG

Oil and Gas

Mining and mining operations

Import/export

Infrastructure

IT & IT services, Programming, Web design and computers

Logistics

Manufacturing

Mass media, social and related

Real estate development, maintenance related services

Renewable energy

Telecoms

Tourism

Transportation

Waste & recycling

Other
Skills and Certifications
Job History
Education
What others had to say about Victor Oludara
Companies associated
Products
Share User Profile