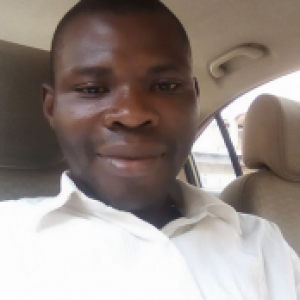 Full Name
Victor Oyekanmi
Victor OYEKANMI – CEO & MANAGING DIRECTOR Victor is a graduate of Business Administration from University of Lagos. Prior to joining Meritex Global Logistics Limited, he served as Business Development Executive in Value Logistics, Operation Manager in Cargo Concept Logistics Ltd. His industrial working experience in Logistics and Operations Administration has enhanced his skills in Operations Management, Customers Relationship Management, Service Delivery Management and Corporate Strategy. He is presently serving as the managing director in Meritex Global Logistics Limited.
Career Status
I am a business owner or a director of a business
Additional business goal information
Meritex Global Logistics Limited is a world class provider of innovative Logistics and Supply Chain Services and solutions. We provide customized services such as Clearing and forwarding, sourcing and procurement, ocean and air freight, door to door services (import and export handling), warehousing services, haulage, logistics service consulting, packaging and removals.
Skills and Certifications
Job History
Education
What others had to say about Victor Oyekanmi
Companies associated
Share User Profile