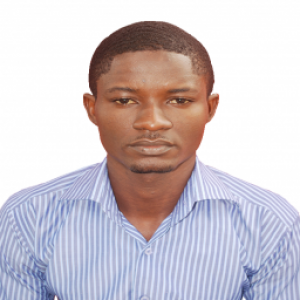 Full Name
Victor Sunday
I am a website designer based in Abuja, FCT of Nigeria. I specialize in website design, 3D visualization and identity. I create beautiful, usable,Responsive and professional websites using best practice accessibility and the latest W3C web standards guidelines, resulting in semantic and SEO friendly XHTML and CSS. All my websites are lovingly hand coded. For building websites my weapons of choice are Photoshop and Fireworks for creating layouts, then Coda to produce clean semantic XHTML and CSS. I code to XHTML strict 1. I also use Flash for animations and sometimes full Flash sites. My CMS of choice are Expression Engine and Wordpress. Currently i'm teaching myself, Objective-c and Cocoa Touch for iPhone app development. I'm a keen user of Cinema 4D and ZBrush and use them whenever I have the chance to add any 3D elements to my projects. When I'm not in front of my computer designing, you'll find me in front of my computer(!) practicing my digital drawing, and ZBrush.I love to travel, and I love my job! I am currently available for freelance work.
Career Status
I am a freelancer, a trade person or a consultant
Business Goals
New business partners – supplying partners

A new job position

New business opportunities
Additional business goal information
At Viigle TEchnologies, we design your dream...
Sector Of Interest
Import/export

IT & IT services, Programming, Web design and computers

Real estate development, maintenance related services

Telecoms
Skills and Certifications
Job History
Education
HND (Computer Science), Federal Polytechnic Oko (Nigeria, Anambra) | 09 2013 - 09 2015
What others had to say about Victor Sunday
Companies associated
Share User Profile