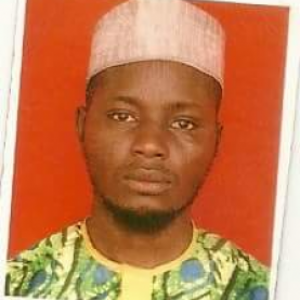 Full Name
Yahquub, Abolaji, Taofeeq
Am Yahquub Taofeeq Abolaji of Oko, surulere L.G.A, Oyo state with B TECH in Pure and Applied Physics. A gentle and humble man ready to work under normal conditions. Agriculture is the back bone of any nation because when there is no hunger , poverty will be reduced, aside this from the history of this nation before the discovery of crude oil, agricultural products are the main sources of revenue.
Career Status
I am not in an executive position, open to new career opportunities
Additional business goal information
BUSINESSE GAOLS The main aim of the business is to cultivate lands for the production of arable crops and rearing of livestock in large quantities. Needs Large area of land, enough capital to start the business, access to the improved species of crops and breeds of animal and modern production facilities.
Skills and Certifications
(1) Proficiency in Computer.
Job History
Subject Teacher, Frontiers Model College, Oko, Surulere L.G.A, Oyo State (, ) | 06 2015 - Present
Teacher, Frontiers Model College, Oko, Surulere L.G.A, Oyo state (, ) | 06 2015 - Present
Education
B-TECH (Honour) in Pure and Applied Physics, Ladoke Akinntola University of Technology, Ogbomoso, Oyo state (Nigeria, Oyo) | 02 2018 - 02 2018
What others had to say about Yahquub, Abolaji, Taofeeq