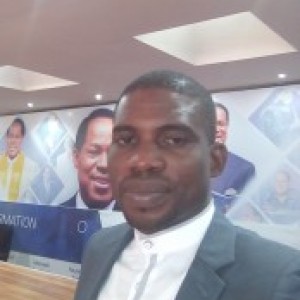 Full Name
Zion Ajinomoh
AJINOMOH GLOBAL INVESTMENT LTD. Abuja, Nigeria. AG Investment Ltd is an Agriculture and Real-Estate based firm that provides technical, extension and advisory services in Agribusiness, Investment, Training in all it's ramifications including but not limited to poultry and other livestock production, crops, cash crop, arable, crowd, absentee farming. Agricultural value chain including; production, harvest management, processing, storage, infrastructure supply, data collection, management, general support and research, establish and operate feed manufacturing plants, importation and exportation of produce, productions, seedlings, stocks and equipments; (Supplies Agricultural input such as pesticides, seeds and fertilizers) Realestate development, construction, project management. To acquire, dispose, lease, deal in commercial, residential and industrial units.
Career Status
I am a business owner or a director of a business
Business Goals
New business partners – supplying partners

New business partners – wholesale buyers

New sales and prospects – revenues

New contacts

Advice and consulting services

The purchase/hire of new services

The purchase of new equipment
Additional business goal information
Business partners, investors, consultant support is needed in our project and Advocacy of returning all to see the great opportunities and involved in Modern Agriculture/ Farming by creating an enabling environment for them to thrive via Co-operative in various Farming sector/ units. And the need to spread the Advocacy can not be over emphasised, as we will set up multi level marketing system for our advocators as they bring in people to the system and the people in turn bringing others continuous chain of compensation plan for them. The need for investment too is important to help us expand our business across the nation and the continent at large.
Sector Of Interest
Agriculture

Farming

Agro-processing

Consulting

Import/export

Manufacturing

Real estate development, maintenance related services
Skills and Certifications
Job History
Mr., Ajinomoh Global Investment Limited (, ) | 07 2017 - Present
Education
What others had to say about Zion Ajinomoh
Companies associated
Share User Profile